2013 Run for the Kids Fundraiser
On the weekend of November 8th & 9th, Pitching in for Kids and their dedicated team of 75 runners and supporters will be traveling to Orlando, Florida for the 2013 Disney Wine & Dine Half Marathon!
Thank you to our amazing team who have pledged to raise funds and run for the kids!
*Please note that this event is sold out and we apologize to anyone attempting to obtain a registration to this years Wine & Dine Half Marathon weekend.
9th Annual Candy Land
Stay tuned for more info for our 9th Annual Candy Land event scheduled for Saturday December 14th, 2013 at Faneuil Hall Marketplace!
Thank You Clay Buchholz Foundation!
Special thanks to Clay & Lindsay Buchholz for their amazing $50,000 contribution to Pitching in for Kids from the 1st Annual Buchholz Bowl!
Learn more about the Clay Buchholz Foundation!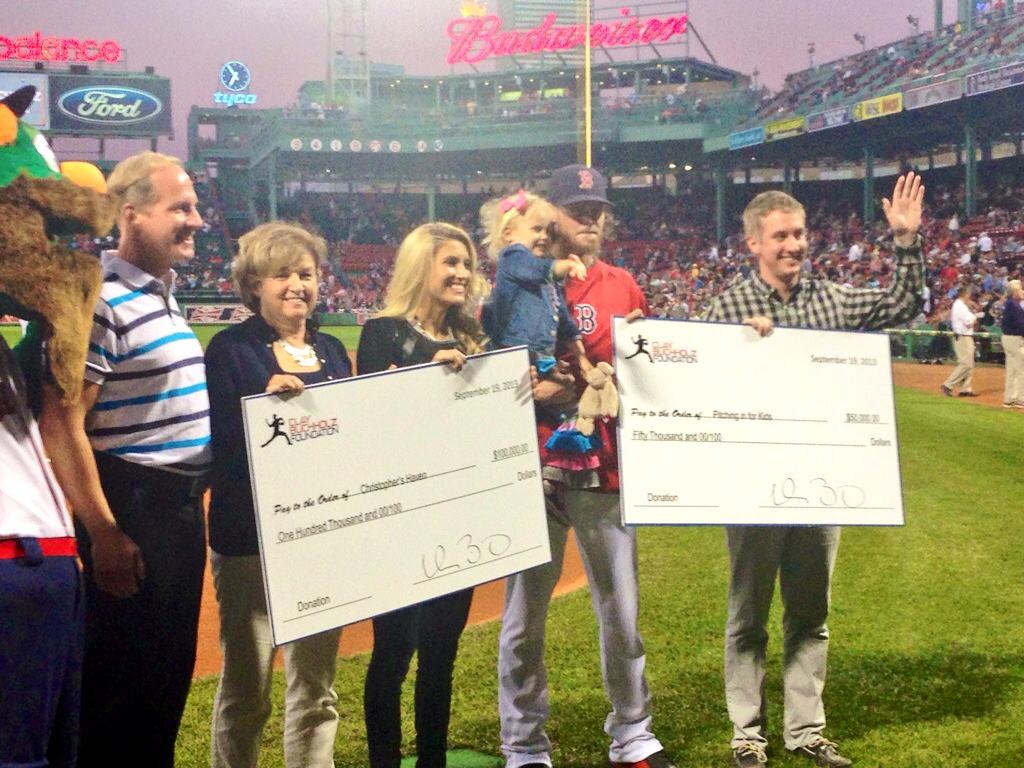 Thank you Jerod & Chantel Mayo for their amazing dedication and support with this year's 4th Annual Mayo Bowl that raised over $200,000 for Pitching in for Kids & Boston Medical Center